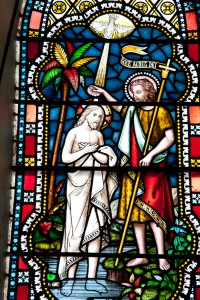 The parish of Murragh can trace its official existence to 1199 when a decree of Pope Innocent III granted a Charter to the Diocese of Cork.
Earlier, it seems that the first parish church was situated in Killinear (Cill an lair – the Church of the Testing) and evidence for this can be gleaned from the place names, 'Bóithrín an Teampaill' and `Páirc an Teampaill', the actual site of the church.
This was the center of worship at some time, probably before 1199, and moved to Murragh on the banks of the Bandon River, a move which today does not appear to make geographical sense.  It may have been as a result of the parish of Killowen being subsumed into Murragh – but this doesn't explain why the original parish was not known as Killinear.
We know little of the church or subsequent churches at Murragh.  It is highly improbable that any building of that time, early-late middle ages, would last for very long.  So it is safe to assume that there had been more churches than the mention by Dive Downs, Bishop of Cork and Ross, in 1699 who found "the walls and roof in pretty good order" and "built with stone and clay-slated".
By this time it was used for Protestant worship, which leads one to ask where did Catholics worship in the pre-Penal times?  Today, most of Murragh church and a portion of the graveyard, have been washed away by the unceasing currents of the Bandon River.  For further reading on Murragh, a detailed account of the history of it's church and graveyard can be found in the 2017 publication 'Murragh A Place of Graves'
In the 1731 Report of the State of Popery, Solomon Foley found "no reputed mass house or popish chapel in ye parish of Murragh."  With the easing of the penal laws, a new church for Catholic worship was erected in 1793/94 on the southern side of the present graveyard at Newcestown.  Lewis, writing in 1837 described it as "a spacious structure."  However, only 34 years later, when Fr. Jeremiah Cummins was appointed Parish Priest, he found the parish buildings in a very bad state of repair, as we can read in extracts from a letter he wrote to the Cork Examiner.