First Holy Communion – Saturday May 14th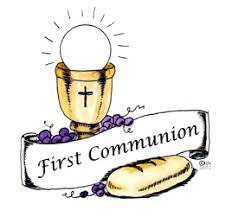 We congratulate the second class children who received their First Holy Communion in the Church of St. John the Baptist on Saturday last May 14th.
The sun shone and added to the joy of this significant family day in the life of the parish.
Lord Jesus, I love and adore you. You're a special friend to me.
Welcome, Lord Jesus, O welcome. Thank you for coming to me.
Thank you, Lord Jesus, O thank you For giving yourself to me.
Make me strong to show your love Wherever I may be.
Sacrament of Confirmation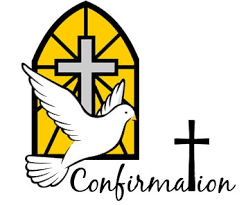 We congratulate the young people from Bishop Galvin Central School who received the Sacrament of Confirmation this week in the Church of St. John the Baptist, Newcestown.
We keep these young people in our prayers at this significant time.


Come Holy Spirit, fill the hearts of your faithful and kindle in them the fire of your love. Send forth your Spirit and they shall be created.
Bring Trócaire Boxes Back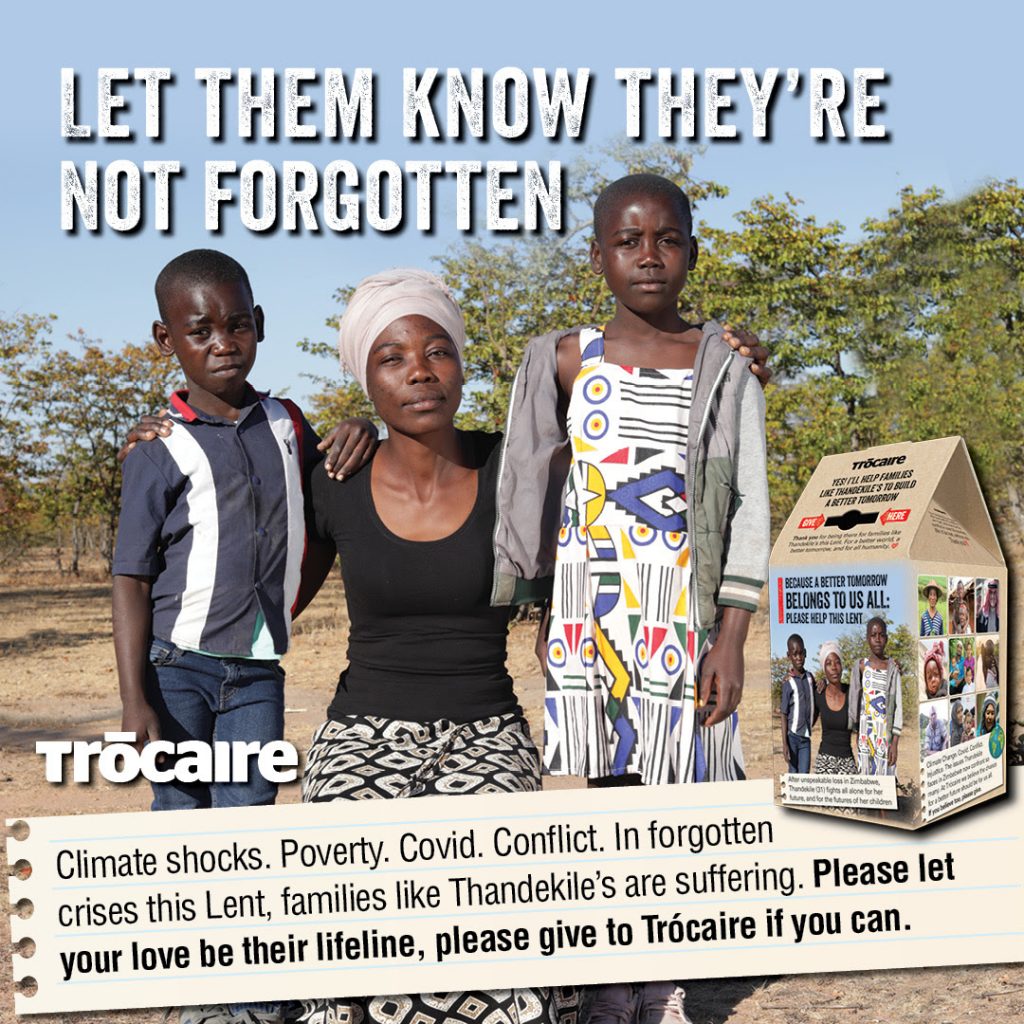 As Lent ends, please return your Trocaire boxes (or Trócaire donation envelopes) to the church.

We have generously helped the people of Ukraine and will continue to do so.

The speaker from Trocaire earlier in Lent asked us to also help families in Zimbabwe recovering from COVID, including women like Thandekile and her children.

You can help Trócaire online if you prefer (www. trocaire.org/lent).
.
Holy Week Schedule
(10th -17th April)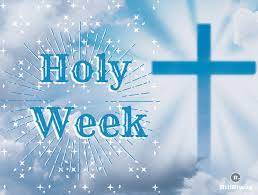 Holy Thursday, 14th April:

10.00 am, Chrism Mass in the North Cathedral, Cork (at which the oils are blessed and priests renew their vows): all are welcome.
7.30 pm (Parish Church): Mass of the Lord's Supper (recalling the Last Supper, when Jesus washed the feet of his disciples)
To 10 pm (Parish Church) Prayer at the altar of repose (people spend time with Jesus, recalling his agony in Gethsemané).

Good Friday, 15th April (Day of fast and abstinence)
12.00 noon Newcestown: Stations of the Cross
3.00 pm Farnivane: Stations/Ceremonies
7.30 pm (Parish Church): Celebration of the Lord's Passion (with Holy Communion)

Holy Saturday, 16th April (the day the Lord's Body lay in the tomb)
Easter Vigil (Parish Church) 9.00 pm in the night of Easter

Easter Sunday: 9.30 am Farnivane, 11.30 am Newcestown
First Confessions
We keep the First Communion children in our prayers as they prepare to receive the Sacrament of First Confession on Thursday evening, March 31st in Newcestown.
Many of you will have seen and met the children and their families at weekend Masses over the last weeks as they enrolled to receive their First Communion on May 14th.


Easy and Safe Donations
Our new online donation feature on this website makes it easy to donate securely to the parish. This is great for once-off donations or regular offerings to the parish.